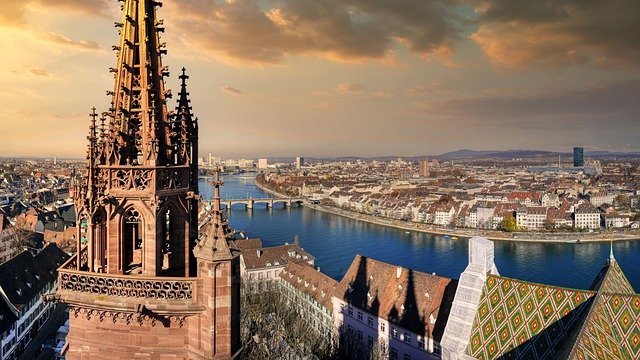 All over Switzerland, property prices have been rising for years. In some regions more quickly in others less quickly. But hardly anywhere as drastically as in Basel. We take a look at how the development is progressing in this canton and show what real estate costs there. 
The property price index in Basel - how much have prices risen?
If you listen to people's opinions, everything is becoming unaffordable. Prices are said to have doubled and tripled. Well, let's take a look at the development of the price index in Basel: 
Real Estate Price Index Basel
YEAR
INDEX
1998
100
2001
110
2004
116
2007
130
2010
152
2013
178
2016
192
2019
198
And here is the development in the graph: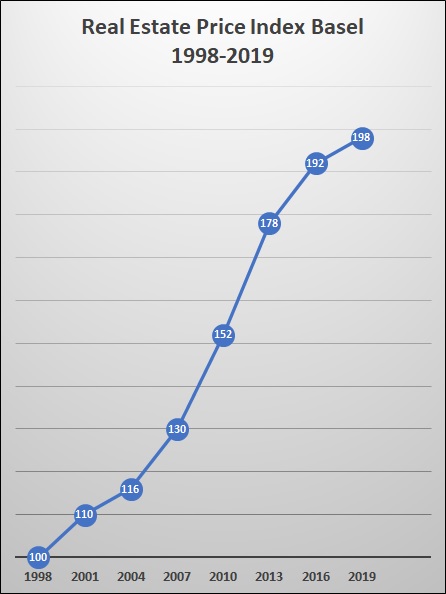 It can be seen that prices have indeed doubled on average. However, not in a period of a few years, but rather in a long-term comparison, since the time of 1998. At least that is the data from this source: https://www.srf.ch/news/regional/basel-baselland/basler-haeuser-und-wohnungen-werden-immer-teurer
But how can this increase be explained? From the political left camps, it is distortions in the market. Shameless investors who buy real estate, spruce it up and then rent it out to wealthier classes. But that is not the reason. Of course there are investors who don't care about prices. The Basel real estate agent knows this from practical experience. Time and again he is approached by clients who don't care about the price. The main thing is that they can save their savings from the collapse of the world that would soon come. 

But one should bear in mind that inflation also plays a role. If one were to assume 2% per year, and that since 1998, then quite a bit has accumulated: The series of figures shows that in 20 years inflation has accounted for 46% of the price increases. This means that, with or without special events, property prices in Basel would have risen. 
The additional increases are probably a circumstance that is a problem in most nations of the world. Low interest rates made people generally accept a low return on investments. In the past, if you bought a property, you were looking for 5-7% interest per year. Today, people are already satisfied with 2%. Therefore, such buyers are willing to pay double for a property. 
What is the current price of real estate in Basel?
Here is an overview of current property prices in Basel: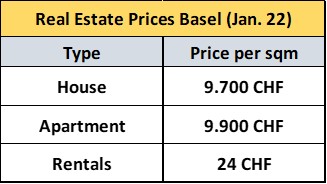 Houses and flats cost about the same on average. Today, citizens have to pay almost one million francs for 100 square metres of living space. It was never cheap in Basel, but the current prices then actually exceed the financial possibilities of the residents.